We have all the modern equipment necessary to design and analyze any solar project. Our offices are located in St. Philip Barbados.
Solar Panels
A solar panel is a device which is used to convert energy contained within the sun's rays into electricity. The off-grid solar electric systems consist mainly of solar panels or photovoltaic panels (PV), batteries and a DC to AC inverter. The solar panels convert energy from sunlight into electrical dc energy. This DC energy is then stored in the batteries to power the DC to AC inverter at all times during the day. The DC to AC inverter takes the DC energy from the batteries and changes it to AC energy to power the lights and appliances in your home.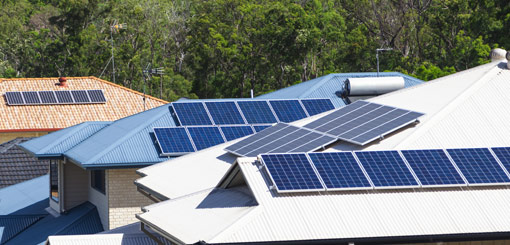 Inverters
This is a key component to a solar system which converts A/C to D/C. A solar inverter is a piece of the solar energy puzzle. Its purpose is to change the direct current (DC) electricity that is generated from a photovoltaic panel into an alternating current (AC) that can be used by in-home appliances and the community electricity grid. Because all photovoltaic panels produce electricity in DC, an inverter is required for all solar power systems to make the electricity usable. A change controller controls and regulates the energy going to the battery. Batteries store energy generated from panels during the day to supply electric energy to the inverter.
Magnum Energy Inverter/Charger
Watts: 4400, 120/240V
Hz: 60
Sine Wave / Off-grid: 120/240V
SMA Sunny Island Inverter / Charger
Output: 5000 Watts @ 230V AC
Hz: 50
Off-grid
PV SOLAR SYSTEM
DC DISCONNECT
AC DISCONNECT
DC COMBINER BOX
INVERTER
BATTERIES
CHARGER CONTROLLER